June 23, 2016 6:24 pm
Volkswagen 'to pay $10bn' for US emissions scandal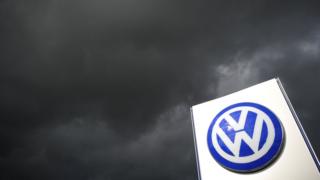 Volkswagen has agreed to pay $10.2bn (£6.9bn) to settle some claims in the US from its emissions cheating scandal, according to reports.
Most of the money would compensate 482,000 owners of diesel cars programmed to cheat emissions tests.
Owners could receive between $1,000 and $7,000, depending on their car's age.
The agreement could still change when it is officially announced by a judge on Tuesday, sources said.
Lawyers representing car owners, Volkswagen and the US Environmental Protection Agency have not yet agreed the steps VW will take to fix cars.
Earlier this year the German company more than doubled its provisions for the scandal to €16.2bn (£12.6bn).
Volkswagen declined to comment.
Categorised in:
This post was written by FSB News