June 13, 2016 2:20 am
EU referendum: BT bosses and union leaders back Remain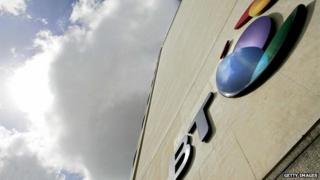 BT bosses and union leaders are sending a joint letter to staff saying they want the UK to stay in a reformed EU.
The firm's chairman and chief executive and the leaders of the CWU and Prospect unions, which have members among BT's 81,400 staff, say the vote will have a big impact on the economy and company.
They say it is up to staff how they vote in the EU referendum on 23 June but urge them to cast their ballot.
Vote Leave said talk of a "reformed Europe" was "meaningless and hollow".
In other referendum developments:
The BT letter, which will be emailed to employees on Monday morning, says the referendum is so important that the signatories feel they had a duty to explain their views.
Categorised in:
This post was written by FSB News