March 6, 2017 7:24 am
Aberdeen Asset Management and Standard Life confirm merger terms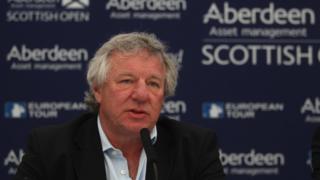 Fund managers Aberdeen Asset Management and Standard Life have agreed terms for an all-share merger.
The move will create one of the UK's largest fund managers, overseeing assets worth £660bn. The two companies employ about 9,000 people.
The companies said the deal was subject to a number of conditions, including shareholder approval.
It says the combined group will be named to incorporate the names of both Standard Life and Aberdeen.
Following completion of the merger, Aberdeen shareholders will own about a third of the combined group, with Standard Life shareholders owning the remaining two thirds.
That reflects Aberdeen's £3.8bn market capitalisation and Standard Life's £7.5bn value.
Standard Life chairman Sir Gerry Grimstone will become chairman of the board, with Aberdeen chairman Simon Troughton becoming deputy chairman.
Standard Life and Aberdeen's current chief executives, Keith Skeoch and Martin Gilbert, would become co-chief executives.
Scottish business editor Douglas Fraser said the logic of putting the firms together was to build investment clout, so they can compete with US-based giants such as Blackrock.
Categorised in:
This post was written by FSB News