June 14, 2016 2:14 pm
US retail sales in May beat expectations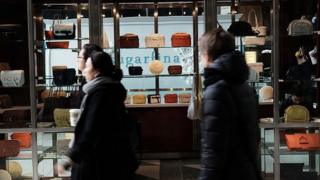 US retail sales rose more than expected in May due to an increase in car, clothing and online sales, despite a slowdown in employment.
Sales rose by 0.5% last month, after surging by 1.3% in April, according to the US Commerce Department.
April's figure was the strongest gain since March 2015, and a slowdown in May had been expected by economists.
Car sales rose by 0.5% with spending on fuel at service stations up by 2.1%, reflecting the increase in oil prices.
Sales at clothing stores increased by 0.8%, the largest gain since November.
Online retail sales shot up by 1.3%.
When cars, petrol, building materials and food services are stripped out "core retail sales" rose 0.4%.
Analysts had forecast that sales would rise by about 0.3% last month.
Categorised in:
This post was written by FSB News