April 1, 2016 1:39 pm
US creates 215,000 jobs in March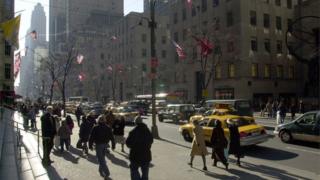 The US economy added 215,000 jobs in March, a little less than it did in February when 242,000 jobs were created.
The unemployment rate has risen to 5% from 4.9%, which was an eight-year low.
The Labor Department said more Americans were finding jobs, which suggested a sign of confidence in the US economy.
The increase could allow a cautious Federal Reserve to raise interest rates gradually this year.
Categorised in:
This post was written by FSB News