June 14, 2016 10:17 am
UK inflation rate stays at 0.3%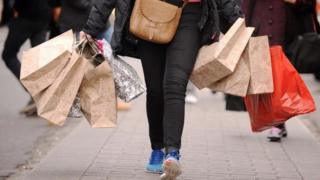 The UK's inflation rate, as measured by the Consumer Prices Index, was unchanged in May at 0.3%, figures show.
The Office for National Statistics (ONS) said, excepting March, in which Easter fell, inflation had been at 0.3% for every month so far this year.
The rate was kept low as falls in the price of clothing offset the rising price of fuel.
The Bank of England has an inflation target of 2%, but has failed to meet this for more than two years.
If the governor of the Bank of England misses his target, he is required to write to the Chancellor of the Exchequer to explain why.
So far he has written six such letters to George Osborne.
MPC meeting
In the years since the financial crisis of 2008, the Bank has been trying to lift economic activity and it has kept interest rates at record lows of 0.5% for seven years,
The Bank's interest rate-setting committee, the Monetary Policy Committee, meets this week to discuss interest rates. At its last meeting, all nine members of the MPC voted not to change interest rates.
The Bank's most recent forecast, in May, said inflation would remain below 1% until late into 2016, and would stay below the 2% target until 2018.
Among the reasons for low inflation are low economic and wage growth, and weak energy prices, which are still below half the levels of two years ago.
The picture of slow growth and low inflation and interest rates is a similar one in many developed world economies.
Categorised in:
This post was written by FSB News