December 23, 2015 9:53 am
UK growth estimate revised down to 0.4% for third quarter
23 December 2015

From the section

Business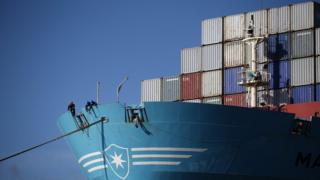 The UK economy grew by 0.4% in the third quarter of the year, figures show, less than previously estimated.
The rate was revised down from 0.5% because the key services sector, which accounts for most of UK economic activity, grew more slowly than had been thought.
It is the third estimate for the quarter from the Office for National Statistics (ONS).
The ONS also cut its estimate of second quarter GDP growth from 0.7% to 0.5%.
In annual terms, growth in the third quarter of the year was revised down to 2.1% from the previous estimate of 2.3%.
Categorised in:
This post was written by FSB News