June 20, 2016 7:47 am
The pound has made strong gains against the dollar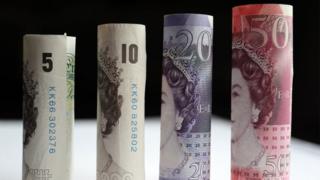 The pound has strengthened sharply against the dollar in early trading, bouncing back from last week's losses.
A short while ago sterling was up 1.6% against the dollar at $1.459.
Polls over the weekend suggested a shift towards a vote to remain in the European Union.
The pound fell sharply last week after polls appeared to indicate the Leave campaign taking the lead. But traders say the market is likely to remain volatile in the coming days.
"I don't think these moves are sustainable because nobody can forecast what will happen," said Masashi Murata, senior currency strategist at Brown Brothers Harriman in Tokyo.
Categorised in:
This post was written by FSB News