June 17, 2016 7:24 am
Tesco sells Dobbies Garden Centres for £217m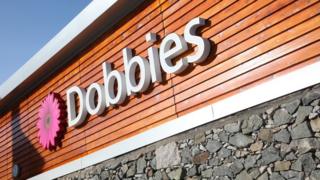 Tesco has sold its garden centre chain Dobbies for £217m to a group of investors led by Midlothian Capital Partners and Hattington Capital.
It comes a week after the supermarket chain announced the sale of UK restaurant chain Giraffe and its Turkish business Kipa.
Tesco bought Dobbies in 2007 for £150m and it is now the UK's second largest gardening retailer.
It operates 35 garden centres in Scotland, England and Northern Ireland.
Dobbies made a £17m contribution to Tesco's annual profits last year.
Tesco has embarked on an asset sale programme in recent months, disposing of what it considers to be non-core parts of its business.
Categorised in:
This post was written by FSB News