June 21, 2016 10:50 am
Sterling rises further on EU referendum outlook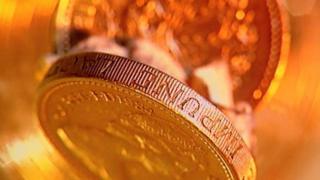 The pound hit a seven week high on Tuesday, adding to Monday's strong surge.
On Monday the pound jumped the most in a single day against the dollar in seven years.
The currency market has been reacting to polls which have recently suggested the Remain campaign gaining ground.
A short while ago the pound was up 0.36% at $1.479. Last week it was trading close to $1.41, its lowest level since early April.
Bookmaker Betfair and Ladbrokes show a 73% chance that the UK will vote to remain in the European Union.
On Friday Betfair was predicting a 65% chance of a British exit.
A vote to remain in the EU would reassure investors who were unsettled by the prospects of uncertainty caused by a vote to leave.
The pound had slid sharply over the course of last week, after polls appeared to indicate the Leave campaign was taking the lead.
Categorised in:
This post was written by FSB News