December 2, 2016 9:16 am
Stamp duty rise hits Berkeley Group demand
2 December 2016

From the section

Business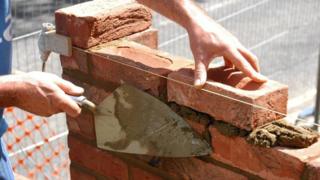 Housebuilder Berkeley has reported a 20% drop in underlying demand for its properties due to higher stamp duty for landlords and Brexit uncertainty.
The firm said "the extraordinary attack on buy-to-let landlords" by the government had hit reservations.
However, its shares rose after it reported a 33.9% rise in profits to £392.7m in the half-year to 31 October.
The increase came as the company sold fewer homes at a higher price, selling 2,076 houses at an average of £655,000.
In April, the government introduced a 3% stamp duty surcharge for buy-to-let landlords and people buying second homes.
Some housebuilders have warned of a possible slowdown in construction due to greater uncertainty facing the UK economy in the wake of the Brexit vote.
Categorised in:
This post was written by FSB News