June 23, 2016 5:38 pm
Software firm Twilio soars 60% on market debut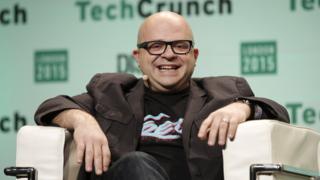 Software firm Twilio has seen its share price rise more than 60% on its first day of trading on the public markets.
Its performance has revived investors' hopes in the US tech sector.
Twilio's stock market listing is the first this year by a so-called technology "unicorn", the term for a start-up valued at over $1bn (£700m).
Twilio is a platform that enables developers to incorporate phone calls and text messages into their apps.
It is used by companies like Uber, OpenTable and WhatsApp. Taxi app Uber uses Twilio software to keep the real numbers of drivers private when passengers call or text them.
Market analysts believe that Twilio's successful entry to the stock market could be a positive sign for other "unicorns" looking to go public.
"[This year] has really been an arid desert in new issuance and equity … I'm encouraged that the success here will spawn other IPOs [initial public offerings]," Jack Ablin, chief investment officer of BMO Private Bank told Reuters.
Twilio's shares reached $25.50 in early trading, giving the company a valuation of over $2bn.
Categorised in:
This post was written by FSB News