March 21, 2016 10:15 am
Ryanair urges action over French strike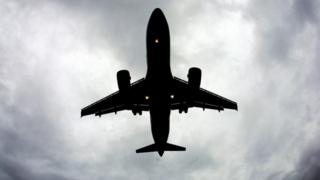 Ryanair has urged the French government and European Commission to take action over a strike by French air traffic controllers.
Hundreds of passengers flying with Ryanair, easyJet and British Airways will continue to face flight cancellations until Tuesday.
Ryanair said it had cancelled about 200 flights while EasyJet said it had cancelled 96 flights for Monday.
The strike is in protest at planned staff cuts.
It has been called by Unsa, the third largest French union for air traffic controllers, which has said the cuts are unrealistic due to the "operational needs of control centres".
Ryanair said it condemned the "selfish action" by the French aviation unions.
It repeated its demand that the European Commission ban air traffic controllers from striking to prevent passengers being "held to ransom."
Continued delays
The airline also urged consumers to sign its "Keep Europe's Skies Open" petition to the European Commission.
When it has obtained 1m signatures it said it planned to present it to the EU Commission and the EU parliament.
Passengers travelling from Gatwick, Heathrow and Luton Airport are being forced to wait for or reschedule their flights due to the action which started on Sunday.
Categorised in:
This post was written by FSB News