June 17, 2016 9:41 am
Revlon to buy Elizabeth Arden for $870m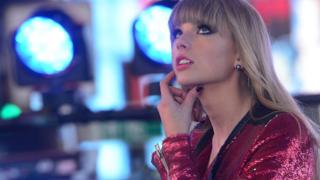 Cosmetics firm Revlon has agreed to buy Elizabeth Arden in a $870m (£609m) deal that it says will help expand its global footprint.
Revlon said it would pay $14 per share for the luxury skincare company, which also sells fragrances by celebrities such as Taylor Swift and Justin Bieber.
The offer represents a 50% premium to Elizabeth Arden's closing price of $9.31 on 16 June.
Revlon expects the combined company to have sales of about $3bn.
It hopes to benefit from Elizabeth Arden's presence in fast-growing markets such as Asia-Pacific, as well as its strength in prestige skincare and fragrances, which would complement Revlon's expertise in colour cosmetics, hair care and men's grooming.
Revlon products are sold in about 130 countries while the Elizabeth Arden brand is available in more than 120 countries.
"This acquisition is strategically and financially compelling," Fabian Garcia, Revlon's chief executive, said in a statement.
"Combining our brands, talent, and global distribution will give our company a significant presence in all major channels and categories, while accelerating sales growth in existing and new geographic regions."
Revlon expects the tie-up to result in savings of up to $140m.
The transaction values Elizabeth Arden at about $870m including debt, and is expected to be completed by the end of 2016 if it is approved by shareholders and regulators.
Categorised in:
This post was written by FSB News