June 10, 2016 5:33 pm
If you rent in England, Wales or Northern Ireland then you'll know all about those fees you have to pay when you sign a rental contract with a letting agent.
Tenants can be charged anything from £25 up to £500 to check-in or check-out when moving.
If you live in Scotland there are no fees because they've been scrapped.
Now they are a step closer to being eliminated across the rest of the UK.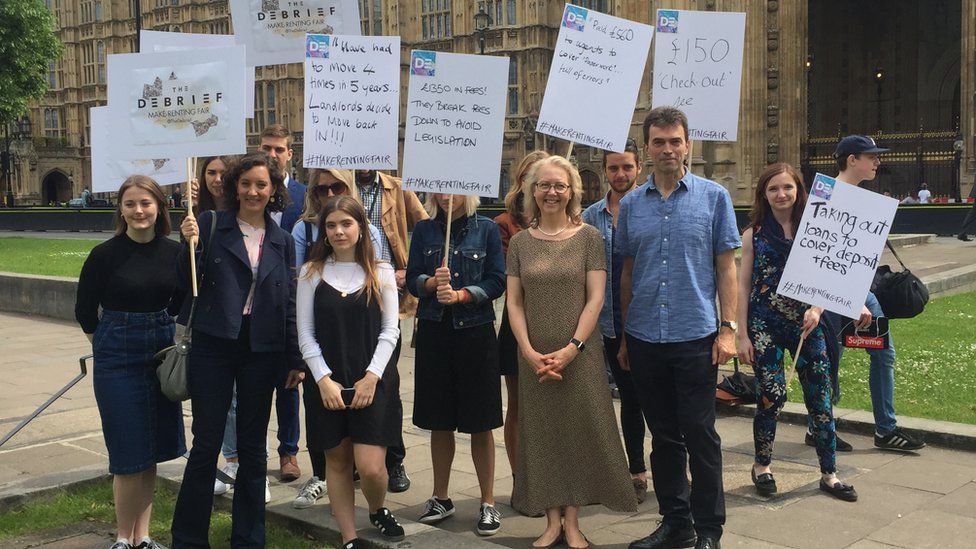 Image caption Baroness Olly Grender (centre) put forward the changes to the Renters' Rights Bill
Liberal Democrat Peer Baroness Olly Grender is proposing the government makes changes to the Renters' Rights Bill which includes scrapping fees.
Her changes are a step closer to passing through the House of Lords.
But it's early days as the bill's got a few hurdles to jump over until it could become law.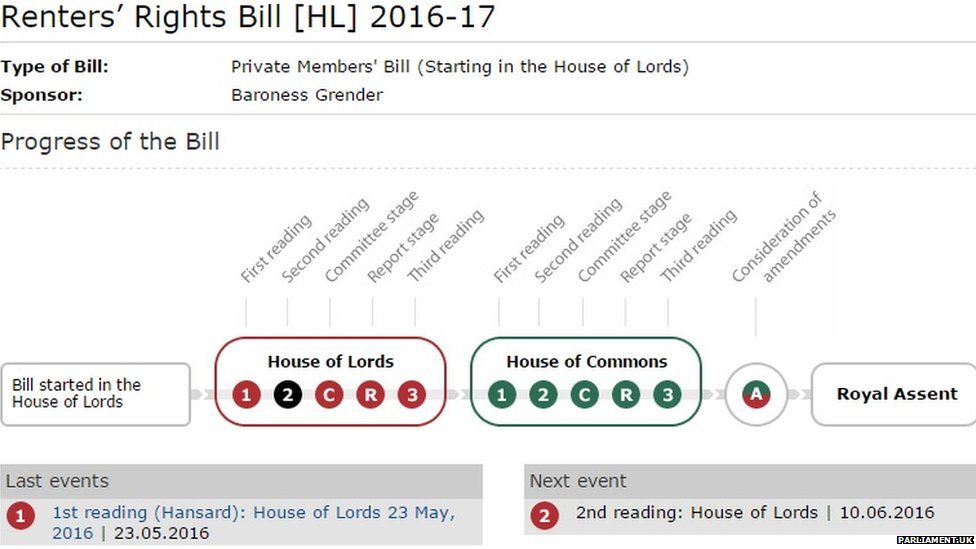 Image caption The Renters Rights Bill is now at the third stage
Speaking to Newsbeat Baroness Grender said, "Letting agents are currently allowed to charge all sorts of upfront fees for all sorts of things.
"It now costs £25 to do a credit check but lettings agents sometimes charge as much as £150 or even more.
"We don't think there should be any lettings agents' fees [for renters]. Their fees should be paid by landlords."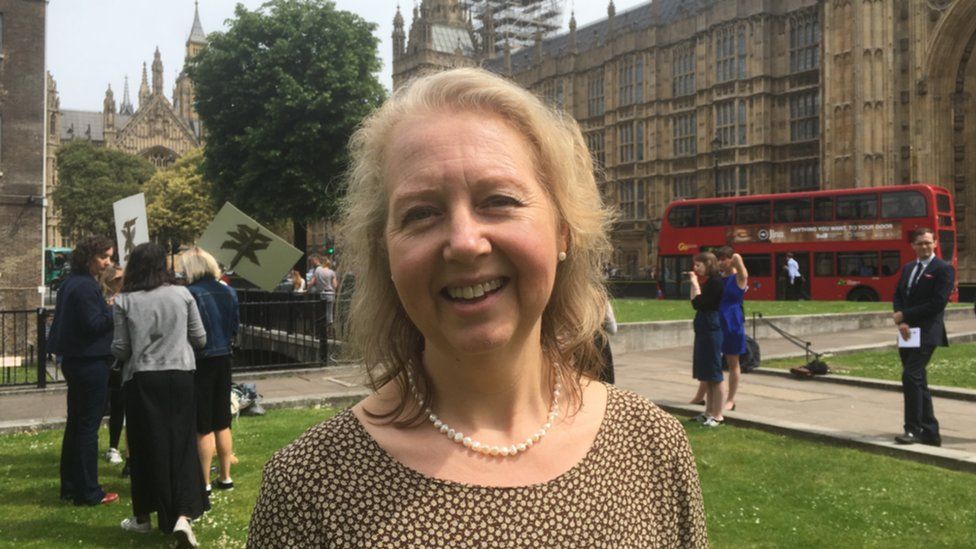 Image caption Baroness Olly Grender says the government should make changes to the Renters' Rights Bill which includes scrapping fees
Campaigners argue the fees are unfair.
A petition has now been signed by more than 250,000 people calling for the government to 'make renting fair' by scrapping the fees.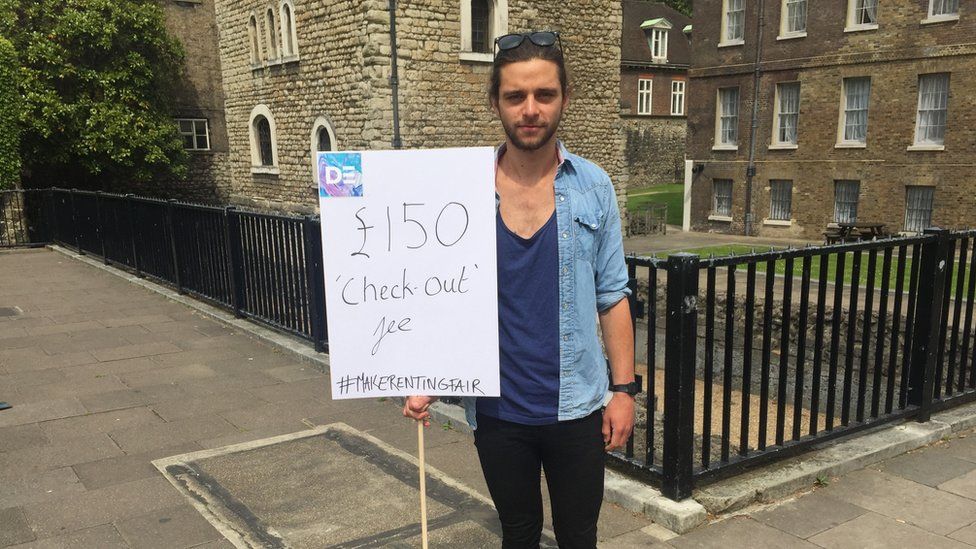 Image caption Ben had to pay a £150 check-out fee when he moved out of his rented flat
Ben is 24 and rents in south London. He got charged £150 to check out of his previous flat.
"I do know that it costs around £20 to do a background check which I think is fair but I have no idea what my £150 went on."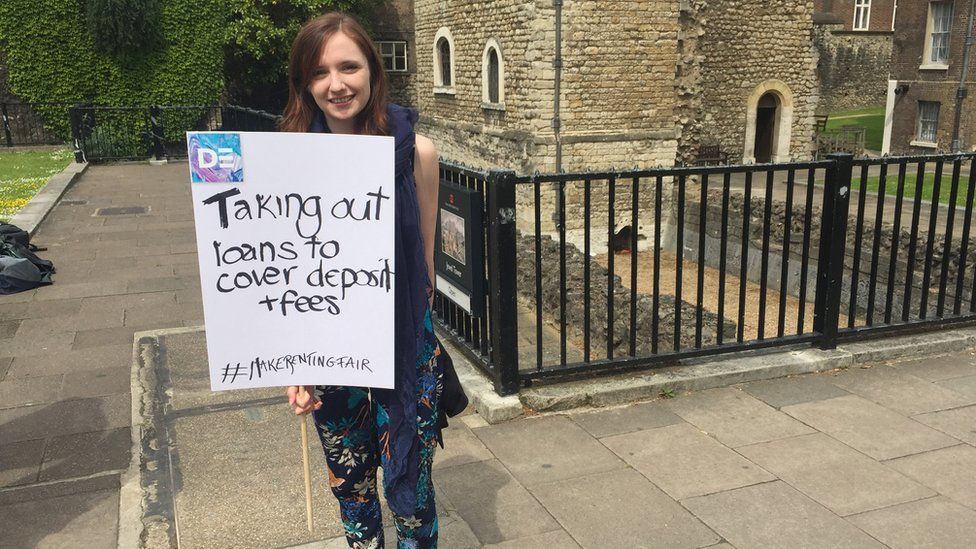 Image caption Vicki had to take a loan out to cover her flat deposit and fees
Vicki is 23 and is just about to move into a new flat.
"Tomorrow I'm going to the bank to get a loan to cover the fees and deposit for my new flat.
"My deposit is between £700 and £800 then fees on top of that. They haven't told me how much yet.
"I have asked how much, but they won't tell me. I don't know why or what my money is going on."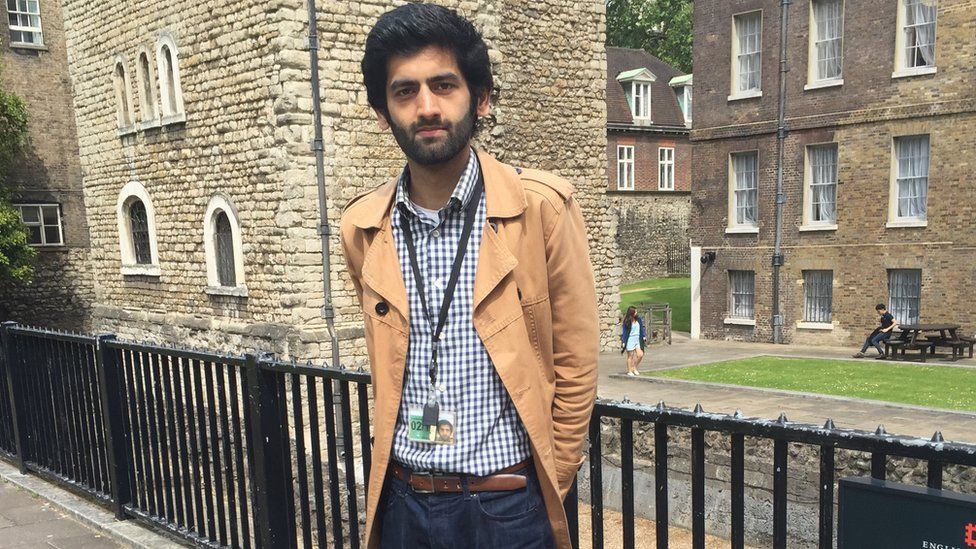 Image caption Mo has been hit by agency fees in the past
Mo rented a flat whilst he was studying.
"When I was at university I was asked to pay £100 just to process a form. Each of my flatmates did.
"It surely can't cost that much to fill in a form?"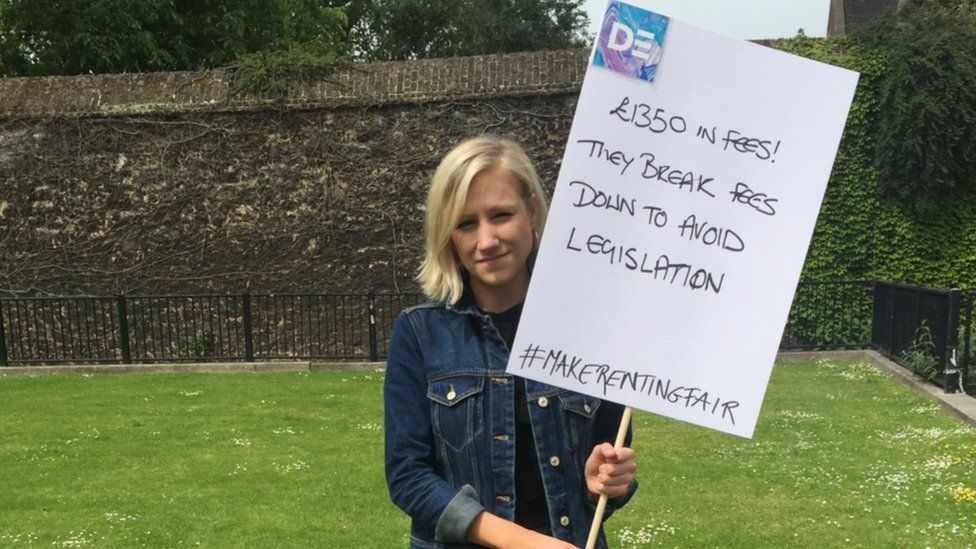 Image caption Campaigners argue the fees are unfair
At the moment there are no rules or regulations that determine how much a letting agency can charge.
"Renters have very little ability to negotiate over fees and that's why people are so angry," Kate Webb from the housing charity Shelter told Newsbeat.
"There is very little you can do but walk away from a flat that could be perfect for you.
"It's not unusual for people to be charged in excess of £500 and too often people have no idea what that money is going towards.
"They're charged hundreds of pounds for what seems like photocopying a tenancy [agreement].
"There is little standardisation across the industry, which again makes people wonder what on earth are they paying for. Letting agents can charge what they want."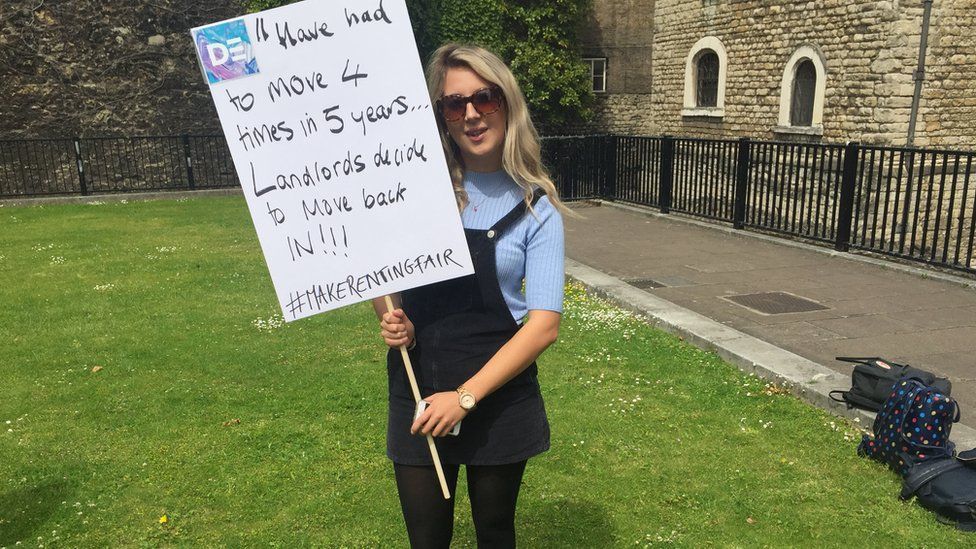 Image caption Campaigners argue the fees are unfair
But letting agents argue the fees shouldn't be scrapped.
Speaking to Newsbeat, David Cox, from the Association of Residential Letting Agents, said: "We don't agree that letting agents fees should be banned.
"They are a vital service. We do believe they should be open, upfront and reasonable.
"Landlords do pay for a service and tenants pay for a service.
"We have to remember that the landlord is their client and a tenant is a customer.
"They are providing services to both parties and therefore we would argue that both parties should pay their fair fees."
Find us on Instagram at BBCNewsbeat and follow us on Snapchat, search for bbc_newsbeat
Categorised in:
This post was written by FSB News