June 21, 2016 11:22 am
Property market hangover continues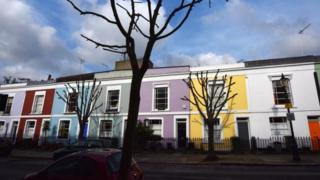 A hangover in UK property sales continued in May following a surge in purchases by buy-to-let investors earlier in the year.
A total of 84,300 homes were sold in May, latest figures from HM Revenue and Customs (HMRC) show.
In March, shortly before the introduction of a 3% stamp duty surcharge on buy-to-let and second homes, sales peaked at 171,220.
Sales dropped away the following month, and the lull has continued.
"While April and May are lower than the corresponding months in 2015, it should be noted that the total for March to May is still substantially higher than the corresponding period last year," HMRC commentary on the figures said.
---
---
Anyone buying a home in England, Wales and Northern Ireland that is not their main residence has faced a 3% stamp duty surcharge since April 1. In Scotland, the equivalent tax – the Land and Buildings Transaction Tax (LBTT) – was also raised.
As a result, there were 74,590 property sales in the UK in April compared with 86,970 in the same month a year before. Sales in May of 84,300 compared with 97,820 in May 2015.
Rob Weaver, director of investments at crowdfunder Property Partner, said: "What these figures really show is the continuing ripple effect of the government's stamp duty changes on the housing market.
"The desperation to complete before the April 1 deadline pulled forward thousands of housing transactions that would normally have happened in April or May. March recorded the highest number of transactions in a decade.
"Transactions should slowly rebuild as the summer months are historically strong. But the dire shortage of supply is the main reason why we see house prices on a consistently upward trajectory."
Categorised in:
This post was written by FSB News