December 15, 2015 9:29 am
Pensions: Retirees can sell annuities from April 2017
15 December 2015

From the section

Business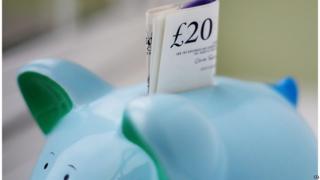 Pensioners will be able to sell their annuities for a lump sum from April 2017, the government has confirmed.
It means that people who have bought an income for life with their pension pots will be able to reverse that deal.
The government says it will bring in safeguards to help people avoid making bad decisions when selling annuities.
For most people, keeping their annuity will still be the right decision, said the Pensions Minister Baroness Ros Altmann.
Currently, it is possible to sell an annuity, but a tax charge of between 55% and 70% makes it an impractical option for most people.
But among the proposed changes, individuals who receive a lump sum from selling their annuity will only pay tax at their highest marginal income tax rate.
Pensions revamp
One rule being announced as part of the new regulations is that an insurance firm will be able to buy back an annuity from its own customers.
However, the government says this will have to be done through an intermediary to ensure the customer shops around to get the best deal.
Previously, all private pension savers were obliged to eventually use their pension pots to buy an annual income – an annuity – typically provided by a pension company.
New rules introduced this year have completely overturned that traditional approach and pension savers can now take all their pension pot as a cash lump sum, if they so wish.
However, the new rules did not affect those who had already bought an annuity.
Under the new rules, from 2017, someone with an existing annuity will be able to sell it for a lump sum, probably to an insurer or other authorised buyer.
Advice and regulation
Potential buyers of annuities from pensioners could also include defined-benefits, or final-salary, pension schemes, who need income streams for their members, said Tom McPhail, head of pensions research at broker Hargreaves Lansdown.
Would-be sellers might include those re-assessing their health in old age, he said.
But healthier people might want to keep their annuity as it could last longer than a pot of cash.
To protect consumers, the Treasury says free advice will be available to annuity-owners from the existing Pension Wise service.
For some annuity sellers, independent financial advice will be compulsory if the sums involved are large enough.
Also, annuity purchasers and intermediaries will be regulated.
"For the vast majority of customers, selling an annuity will not be the best decision," said the Treasury.
"However individuals may want to sell an annuity for instance to provide a lump sum for relatives or dependants; in response to a change in circumstances for example getting divorced or remarried; or to purchase a more flexible pension income product instead," it added.
Categorised in:
This post was written by FSB News