April 5, 2016 8:49 am
FTSE 100 dragged lower by mining firms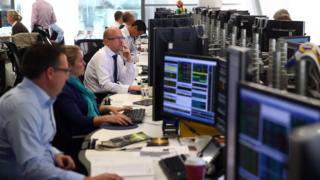 (Open): London's benchmark shares index opened lower, as shares in mining companies fell.
The FTSE 100 dropped 57.98 points, or 0.9%, to 6,106.74 in the first few minutes of trade.
Mining companies saw the biggest losses, with shares in BHP Billiton, Glencore and Anglo American all down by more than 3%.
In the FTSE 250, shares in Card Factory rose 3.5% after it posted strong full-year results and raised its dividend.
Full-year pre-tax profits nearly doubled to £83.7m, and the retailer increased its dividend by a third.
On the currency markets, the pound fell half a cent against the dollar to $1.4218, and was flat against the euro at €1.2523.
Categorised in:
This post was written by FSB News