June 10, 2016 2:35 pm
Guy Hands drops Citigroup EMI lawsuit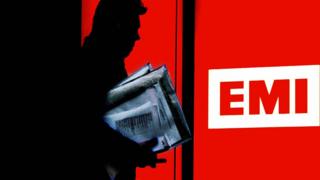 Private equity tycoon Guy Hands has dropped his legal battle with investment bank Citigroup over his firm's takeover of EMI in 2007.
The founder of private equity firm Terra Firma had sought damages of £1.5bn alleging that the US investment bank misled him over the deal.
Citigroup denied the allegations.
Terra Firma bought the record company, whose roster included the Beatles, for £2.4bn shortly before the financial crisis hit.
The private equity firm has also agreed to pay all the US investment bank's costs.
Citigroup said it had always maintained Terra Firma's case "was entirely baseless".
It added in a statement: "We are pleased that Terra Firma has unreservedly withdrawn the allegations, agreed to the dismissal of the proceeding and will pay Citi's costs in relation to this matter."
Mr Hands said while his claims were "brought in good faith" it had "become evident that our documentation of the fast-moving and complex events, and memories of these events after nine years, are no longer sufficient to meet the high demands of proof required for a fraud claim in court".
"The matter is now closed. Terra Firma is looking to the future. We have an exciting portfolio of companies, a talented and experienced team, supportive and loyal investors and one billion euros of capital to invest," he added.
Citigroup had acted as an adviser to EMI, which was then listed on the stock market in the 2007 deal.
But the bank also provided around £2.5bn of debt to Terra Firma for the takeover, helping it earn tens of millions of pounds in fees.
After its sales began to slump following Mr Hands' takeover, the bank ended up taking control of the record label in 2011.
Mr Hands tried to sue Citigroup in the US, but the case ended in 2014 when a jury found that the bank had not misled Terra Firma.
Mr Hands had argued that Citi led him to believe other parties were interested in EMI.
Categorised in:
This post was written by FSB News