December 23, 2015 9:19 am
Game Digital shares plunge as 'challenging' market hits sales
23 December 2015

From the section

Business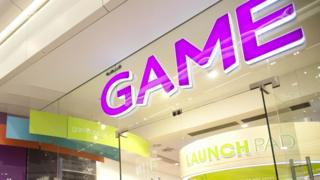 Shares in video games Game Digital have plunged by more than a third after it said "challenging" conditions in the UK market would hit profits.
Game said there had been a faster-than-expected decline in sales of older games formats, while the switch to the newer Xbox One and PlayStation 4 consoles had been slower than expected.
It now expects underlying earnings of £30m for the half-year to 23 January.
That compares with earnings of £43m reported a year earlier.
Shares in Game Digital fell 70.75p, or 34%, to 135p.
Revenues fall
"The trading conditions in the UK video games market have been challenging," said Martyn Gibbs, the company's chief executive.
"The switch over from the older gaming formats to PlayStation 4 and Xbox One software has impacted profitability across the UK market.
"The extent of the impact of this switch over has only become apparent in December which has been compounded by lower year-on-year High Street and shopping centre footfall."
In the 21 weeks to 19 December, Game said that total revenues fell 6.7% to £466.8m, with UK revenues down 11.4% from a year earlier to £353.5m.
UK sales of products related to the Xbox One and PlayStation rose by £19m to £114.6m.
However, Game added this had been "more than offset by the unexpectedly steep decline in Xbox 360 and PlayStation 3 content sales" which more than halved, dropping by £30.8m to £23.4m.
The retailer also said sales had been "disappointing" since the start of the school Christmas holidays.
Categorised in:
This post was written by FSB News