June 19, 2016 6:59 pm
EDF Energy boss de Rivaz backs Remain in staff letter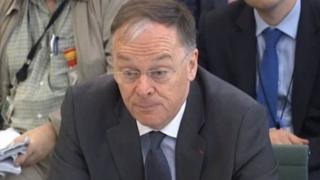 The chief executive of energy giant EDF has written to his UK staff outlining what he says are the benefits of continued EU membership.
Vincent de Rivaz says remaining would benefit the UK economy, but that Brexit could mean "Break It" for the EU.
EDF Energy employs more than 13,500 people across the UK.
Vote Leave said it was "entirely unsurprising" because EDF was owned by the French government, "whose policy is for the UK to remain in the EU".
The letter comes days before the referendum vote on 23 June.
'Benefits of collaboration'
The French state-controlled group is one of the UK's biggest energy firms, supplying about 5 million residential and business accounts with electricity or gas.
It produces about one-fifth of the nation's electricity, and is proposing to build the UK's new Hinkley Point C number power station.
Mr de Rivaz, who does not have a vote and has lived in Britain for 14 years, says the choice is for "voters to make" but that he himself would like to see a Remain outcome.
"Britain, the historical trading nation, has understood the benefits of collaboration and working together, of co-operation and partnership," he said.
Categorised in:
This post was written by FSB News