March 7, 2017 11:24 am
E.On to increase energy prices in April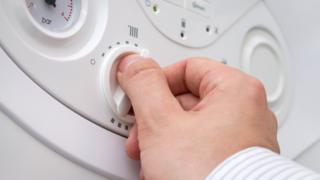 Big six energy provider E.On has said it will increase its dual fuel standard variable tariffs by 8.8% from next month.
Electricity prices will rise by an average of 13.8%, and gas prices by 3.8%.
E.On said that 2.5 million customers would be affected by the increases, which come into effect on 26 April.
The company said it was the first time in three years that it had raised prices.
It blamed the social and environmental schemes which support renewable energy, but which customers have to pay for through their bills.
Wholesale energy costs had actually come down, it said.
Three other big power companies have announced price rises this year, while British Gas has announced a freeze until August.
Scottish Power's standard electricity prices will increase by an average of 10.8% and gas prices by 4.7% on 31 March. About one third of its customers – 1.1 million people – will be affected by the change
Npower is raising its standard tariff electricity prices by 15% from 16 March, and gas prices by 4.8%
EDF Energy cut its gas prices by 5.2% in January, but its electricity prices rose by 8.4% on 1 March
British Gas is freezing its gas and electricity prices until August
Categorised in:
This post was written by FSB News