March 3, 2017 8:02 am
Drug companies accused of market fixing for 'lifesaving' drug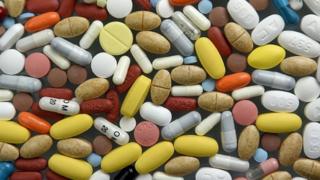 Two pharmaceutical firms have been accused of pushing up the price of a "lifesaving" NHS drug by striking a deal not to compete with each other.
The Competition and Markets Authority (CMA) said in preliminary findings that Actavis and Concordia fixed the market for hydrocortisone tablets.
Hydrocortisone treats life-threatening conditions such as Addison's disease.
A pack of the tablets almost doubled in price to £88 between 2013 and 2016 when the deal was in place, the CMA said.
'Prolong high prices'
"Anti-competitive agreements can cost the NHS, and ultimately the taxpayer, by stopping competition bringing down the cost of lifesaving drugs like hydrocortisone tablets," said Andrew Groves of the CMA.
"We allege these agreements were intended to keep Actavis UK as the sole supplier of a drug relied on by thousands of patients – and in a position which could allow it to dictate and prolong high prices."
However, Mr Groves added that the findings were "provisional and no conclusion should be drawn at this stage that there has in fact been any breach of competition law".
Pharmaceutical firm Teva confirmed Actavis UK was the subject of "allegations of anti-competitive conduct" from the CMA.
It declined to comment further. The BBC has contacted Concordia for comment.
In a separate investigation, the CMA accused Actavis in December of raising the price for 10mg hydrocortisone tablets from 70p to £88 over eight years.
Categorised in:
This post was written by FSB News