June 22, 2016 7:31 am
Debenhams confident despite sales fall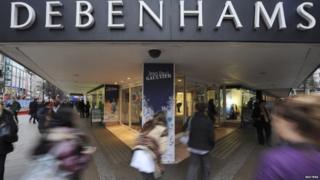 Department store group Debenhams says it is on track to meet profit forecasts despite a slight fall in sales.
Debenhams said it had seen a 0.2% fall in like-for-like sales in the 15 weeks to June 11.
Debenhams said that the UK trading environment had become more uncertain since the start of 2016, particularly in clothing.
The retailer said non-clothing sales in sectors such as health and beauty sales had helped boost its profits.
It said that despite volatility in the trading environment, it expects 2016 profit to meet forecasts.
Categorised in:
This post was written by FSB News