December 17, 2015 11:26 am
Buy-to-let market growth to slow, says CML
17 December 2015

From the section

Business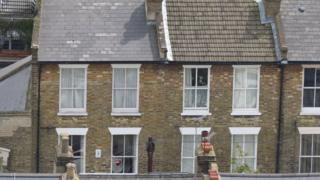 The number of properties being bought by landlords will "fall away" over the next two years, according to the Council of Mortgage Lenders (CML).
The CML said the total number of new buy-to-let mortgages is likely to drop by 22% by 2017, following a series of tax changes.
It expects 116,000 new buy-to-let mortgages to be issued this year, the highest number since 2007.
But it expects that number to fall to 105,000 next year, and 90,000 in 2017.
"Buy-to-let faces a challenging period," said Mohammad Jamei, a CML economist.
Tax changes
Earlier this week, the governor of the Bank of England, Mark Carney, expressed further concern about the buy-to-let market.
He said he was worried that if house prices began to fall, investors might sell in large numbers, which could destabilise the economy.
In September, the Bank's Financial Policy Committee also warned that buy-to-let had the potential to "amplify" a housing boom and bust.
Mark Carney has promised to take action if necessary.
But the CML figures suggest the tax changes already announced by the government may be enough in themselves to discourage further growth in buy-to-let.
From April 2016, landlords face an increased level of stamp duty on properties they buy.
And from 2017, the amount of tax relief on their profits is to be lowered. Landlords will also have to pay Capital Gains Tax sooner than they do at the moment.
---
House price calculator
Use our calculator to see where you can afford to rent or buy
---
The latest CML figures also showed that total lending to home-buyers fell by 9% between October and November.
In all, £19.9bn was advanced to borrowers, down from £21.9bn in the previous month.
Categorised in:
This post was written by FSB News