December 12, 2016 5:22 pm
Brexit 'could take at least two years'
12 December 2016

From the section

Business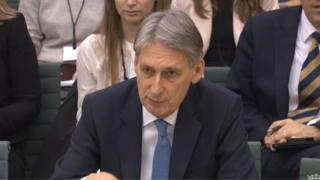 Brexit could take at least two years and involve involve "significant changes" to port infrastructure, the chancellor of the exchequer has said.
Philip Hammond told the Treasury select committee that there was an "emerging view" that it would be "helpful" to allow longer for the UK's exit.
Committee chairman Andrew Tyree said it sounded like two years was the "bare minimum" needed.
Both business and government would have to make changes, he said.
"I would not want anybody to think this is just about financial services," Mr Hammond told MPs.
"For example, depending on what future customs arrangements are between the UK and European Union, there could be significant physical infrastructure changes that need to be made at ports of entry and exit, not only in the UK but on continental Europe as well," he added.
Categorised in:
This post was written by FSB News