March 31, 2016 10:28 pm
Starwood Hotels: Anbang 'scraps $14bn bid'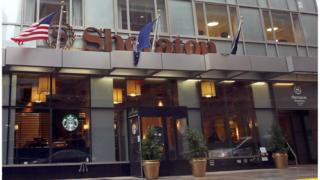 Chinese insurance firm Anbang has abandoned its bid for Starwood Hotels, ending a bidding war with Marriott, media reports say.
On Monday Anbang raised its offer for Starwood to almost $14bn (£9.75bn) as it sought to challenge the merger between the hotel groups.
But the firm did not follow through on its proposal to make the offer binding, the reports said.
Anbang has been making a push into the US market over the last few years.
Starwood owns several hotel brands, including Sheraton, Westin and St Regis.
Categorised in:
This post was written by FSB News